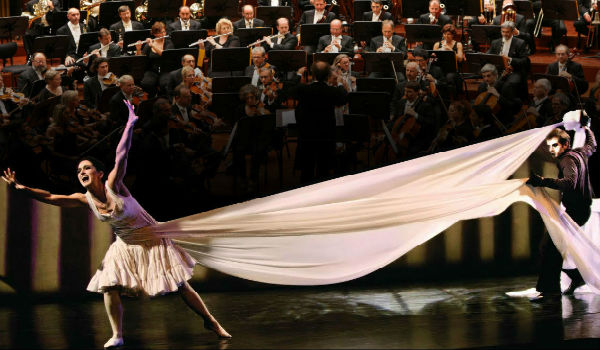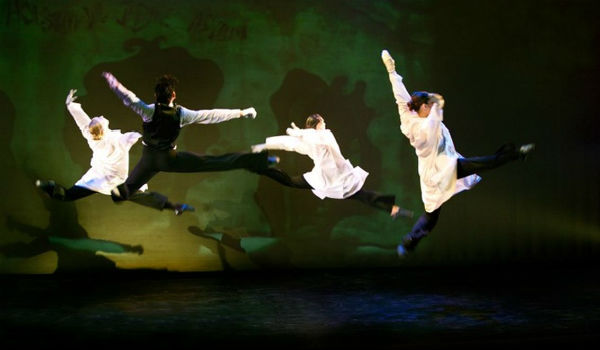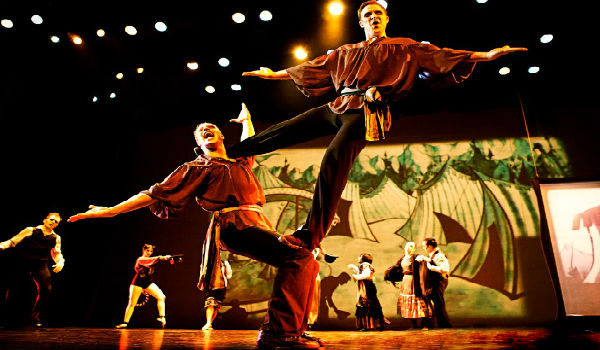 Delight dedicated fans and win new subscribers with this fundraising gala.
Interactive dance performance from contemporary to carnival!
Live original orchestral score played by your home orchestra!
Featuring interactive projected backdrops and side screens with dialogue.
Astra Dance Theatre offers you a FUNDRAISING GALA -- a stunning 86 minute show that recreates the classic silent film "The Cabinet of Dr Caligari" in thrilling music, dance and projection.
Your orchestra will perform our original score for Caligari. Our music is written by award-winning composer Regan Remy, whose works have been heard on Lost, Alias, 24 and many other mainstream film and television hits.
With 15 performers playing 36 parts, our dancers and your orchestra will share your stage and enthrall your audience!
Our production of The Cabinet of Dr. Caligari will be tailored to fit your stage, so that our dance takes place in front of your orchestra.
Our performance will attract audiences of all ages, fans of cinema, dance, and silent film, who will be encouraged to come in period costume.
Astra Dance Theatre can also create a full service fundraising event featuring a gourmet gala dinner that follows the performance, with costumed carnival character entertainment during dinner! Picnic dining in seats, a Caligari themed cafe, or a full service 3 course meal are available depending on your budget.
Voted "Best Theatre Company in Los Angeles" 2 years running!